In talking with Tofeather ( well posting with ) I was reminded of the swap meet coming up in Concord NH on April first, and I thought to myself..self, what a great way to gather in a semi formal manner to get to know one another I mean, hang out look at bike parts and then go somewhere nearby to eat some grub.. we could even call it the 1st annual CrazyDave Interboard Swap Meet and Greet..or not, who cares but we could DO IT!

April 1 (Sunday) 31st Annual Milford & Co. Flea Market
30th Annual Indoor Motorcycle Flea Market ... hosted by Milford & Co. M/C
Sunday, April 1, 2012

Parts
Leather
Jewelry
T-shirts
Boots
& more!

Everett Arena, 15 Loudon Road (Exit 14 off Rte 93, then go east 200 Yards) Concord, New Hampshire 03301
... General admission just $8.00 and plenty of FREE parking!
Gate opens to the public @ 9:00AM
Food concession on-site! Bikes, parts, leather, jewelry, t-shirts, boots, and more.
NO ALCOHOL PLEASE
Limited vendor spaces left, $50 in advance, $60 at the gate (if available)
Vendors call: 603-860-8152 or 603-487-2051

I think this calls for Mexican, three choices in the area.. Hermanos..a little pricey but good

Margaritas.. if you are from around here you know what to expect, the Concord one however IS a former jail house and a supposedly haunted one at that..so you may want to think about that one..

The best Mexican in the area is about 15-20 minutes down the road in Hooksett, that would be LaCarettas

My vote in consideration for the time constraints of some would be Margaritas MAP





so I ask.. what think Ye?
http://www.facebook.com/CrazyDaveNH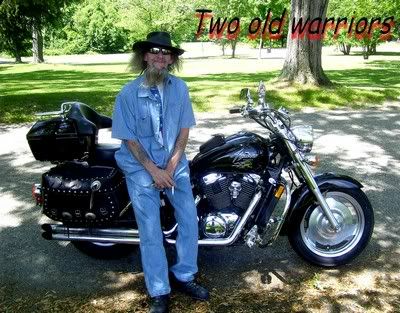 CrazyDave..what it means to be insane