We need a new bike for the shows this year but I do not have 300-400 hours to put into a project right now. I really wanted to build a street legal mini Servi-Car with a titled X-90 that we have in our shop but it will have to wait. I just can not dedicate enough time to fabricate the fiberglass fenders and storage trunk. After looking around I found a set of plans for a Tom Thumb bike in a 1970 Popular Mechanics magazine. This looks like a good project that does not require a lot of time. I am making as much as possible out of polished stainless steel. As soon as the bike is finished I will fabricate a stainless steel sidecar for it. Here are the plans.
http://books.google.com/books?id=5dcDAA ... q=&f=false
In 2006 I fabricated the X-90 trailer.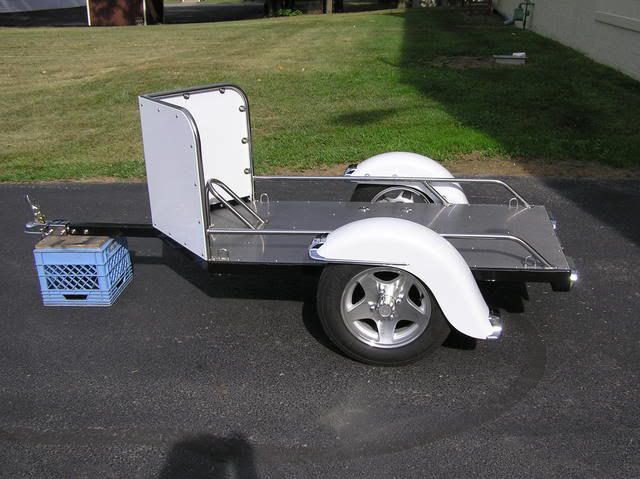 I kept the left over tubing and I am going to use it for this bike. It is 304 prepolished stainless steel.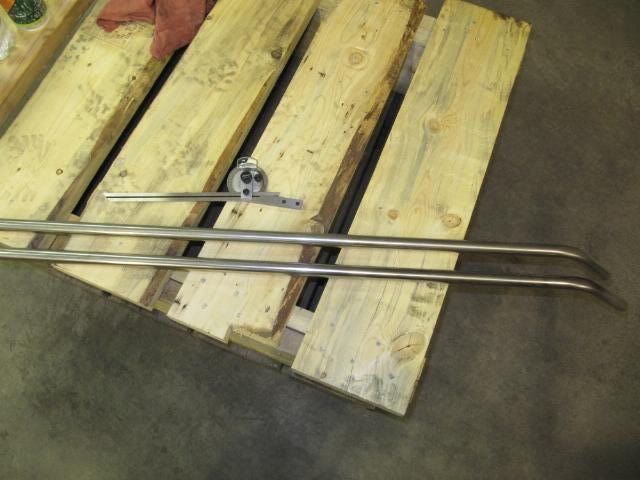 I dug out my old tubing bender and proceded to make up the frame tubes.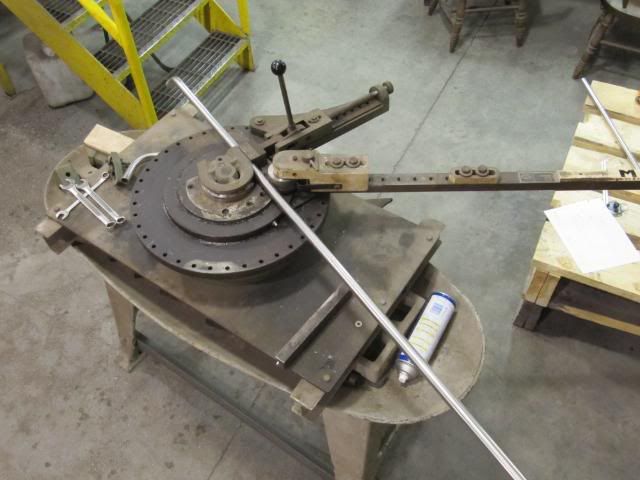 The plans call for the neck to be made from the same tubing as the frame. I thought that it would be better to make my own frame neck with bearings in it.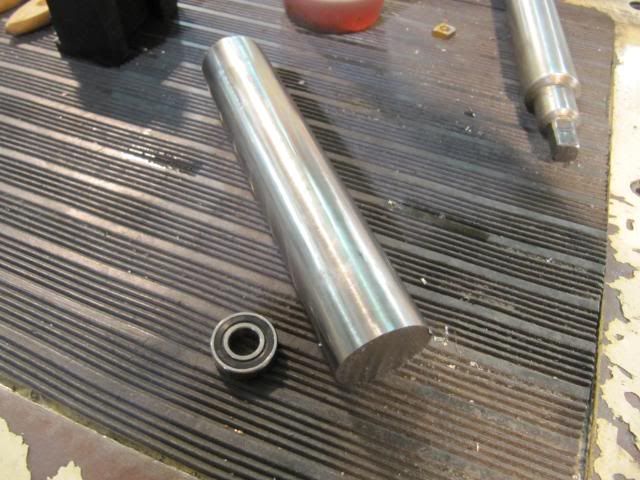 I grabbed a chunk of 304SS scrap out of the bin and chucked it up in the lathe. After drilling the center hole, I counterbored the ends for the bearings.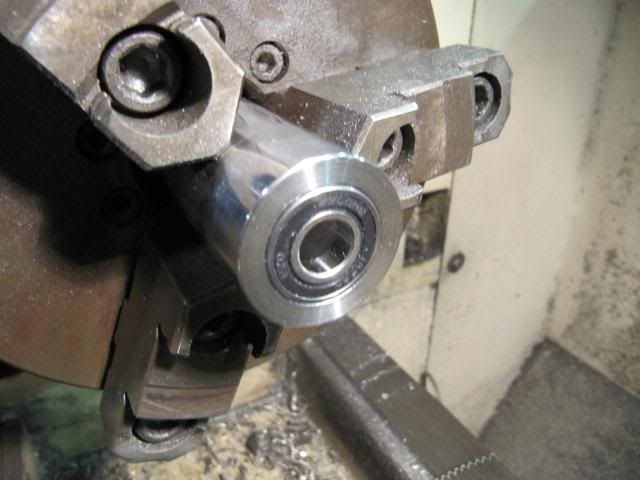 Since the tubing is all prepolished I had to buff the neck tube too.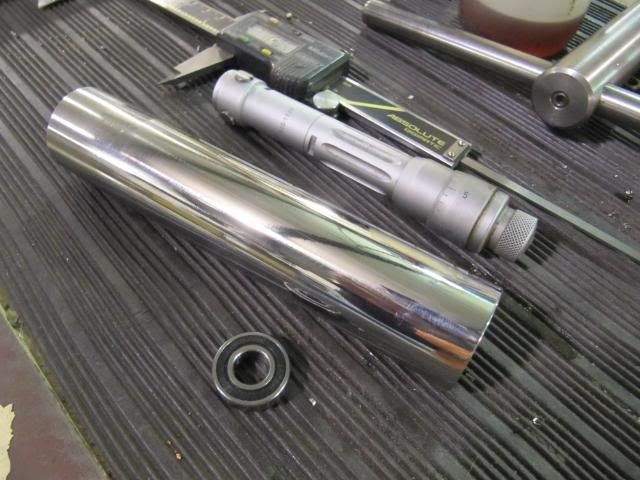 I assembled and tack welded the frame on my lay-out table. You can really get a nice size comparison in this photo.
Here is an article and photos of a completed Tom Thumb bike.
http://www.oldminibikes.com/forum/proje ... -mini.html
Last edited by
x-90 rider
on Fri Jan 29, 2010 8:12 am, edited 2 times in total.