If you have a bike you are working on, need info where to get parts etc. Or just want to talk about your project and show some pics do it here!!
I don't know, but usually it's take the tank(s) off or the carb.Good Luck
All We Are IS What We Were, tofeather
ty for the response jim i think its gonna be more then i can handle right now
Looking at various sites the answer appears to be a qualified yes. As in yes it can be done but you will probably encounter enough hassles for it not to be worth your while, apparently there are both springs and plastic pieces back there that can be easily lost or broken. The best bet most say is to try to remove it partially so you can get some working room and visibility.
http://www.facebook.com/CrazyDaveNH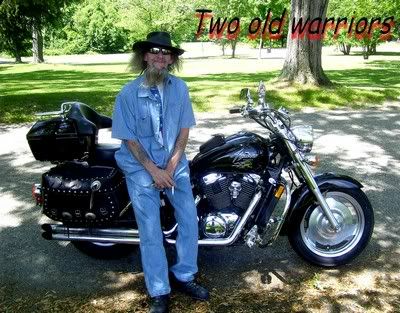 CrazyDave..what it means to be insane
thanks cd ya i found a diagram am ya i think the carb has to come off
I think they purposly build stuff that way so it's too much hassle for the average guy to do.
My life style determins my death style
OH Yeah, that's the plan. They don't want ya to "Eff" it up, they wanna do it and charge you by the hour, a.k.a. thru the nose, by way of your wallet.
All We Are IS What We Were, tofeather
---
Return to Net. Garage Shop Talk.
Who is online
Users browsing this forum: No registered users and 0 guests